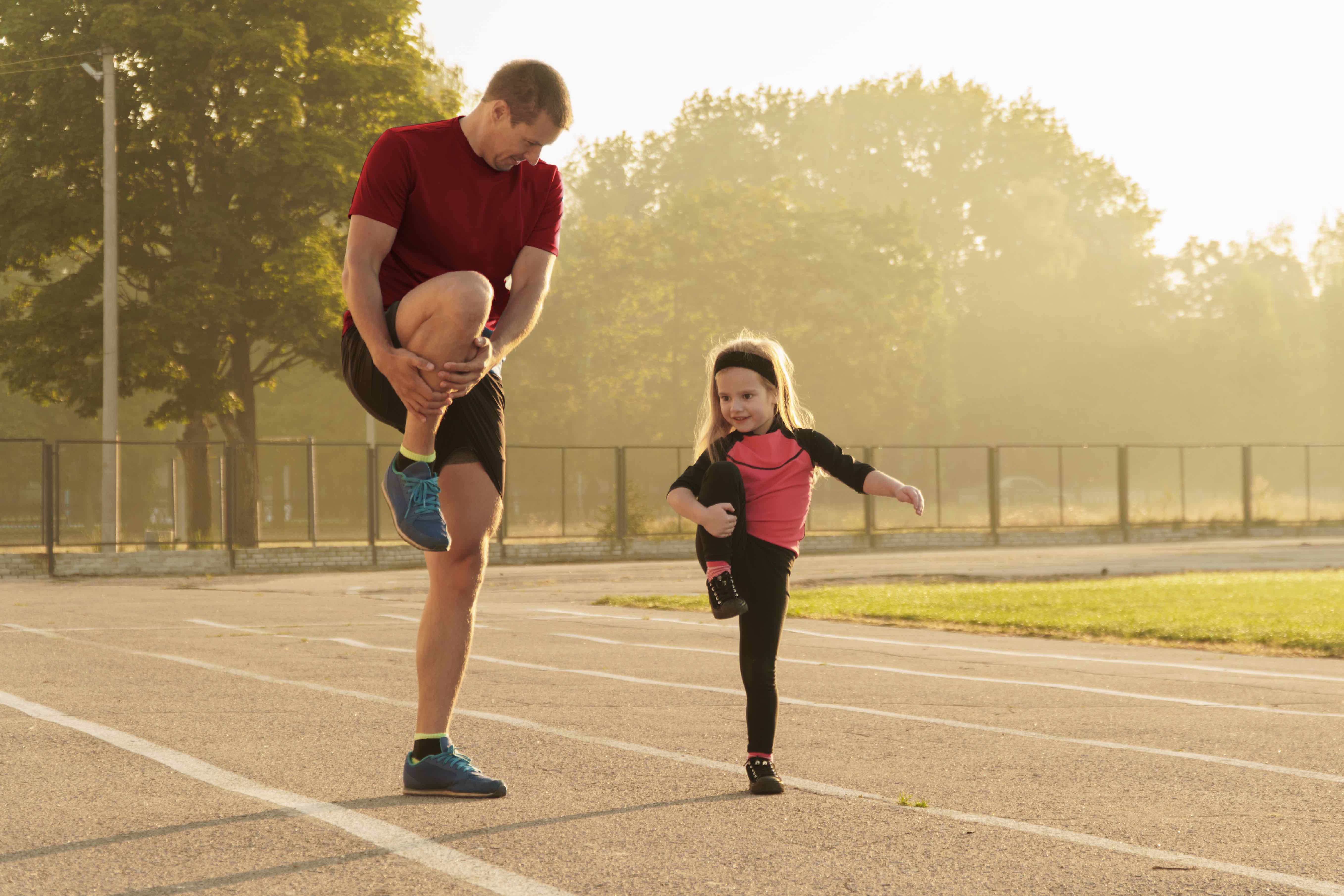 How to help your children start running
Children seem to be born with bags of energy and there's never a better time to teach them the importance of exercise than when they're still young. Physical activity has countless benefits for physical and mental wellbeing and encouraging them to exercise properly and regularly will ensure they reap these rewards through life. Here are some tips to help your children start running safely and with strong technique.
Mastering technique
Running safely starts with correct technique. This includes holding your torso straight, bending your elbows at 90-degrees and holding your head still. Other elements include lifting your front knee high and keeping your back leg straight, for maximum power, and keeping strides short and quick at the start before lengthening them as you gain momentum. 
Start slow by standing opposite your child and practising on-the-spot running before moving into a slow jog. Have some fun by setting goals, pumping out some tunes or involving their friends in your lesson. It's also really important to invest in the right footwear, to ensure your child's feet and joints are protected.
Safety in numbers
Explore ways for your child to enjoy running without worrying about where they are. This includes after school clubs and local running groups  For older children, why not help them plan a local route? Ensure they stick to busier areas and avoid running at night. A high-visibility jacket is a worthy investment and it's wise for your child to carry a mobile phone.
Getting the time right
The World Health Organisation recommends that children under 5-years old should never be inactive for long, as exercise helps to strengthen their bones and muscles. Children between 5 and 17-years old should exercise for at least an hour a day and most of that should be aerobic exercise including running. Importantly, this exercise needn't be done in one go but instead it can be accumulated in bouts of shorter exercise throughout the day. 
Finally, it's really important to offer lots of encouragement and not to pressurise your child if they've had enough. While lots of running is brilliant for their health, it is possible to burn-out so urge them to listen to their body and stop when they've run out of steam.
Back to Moodboard