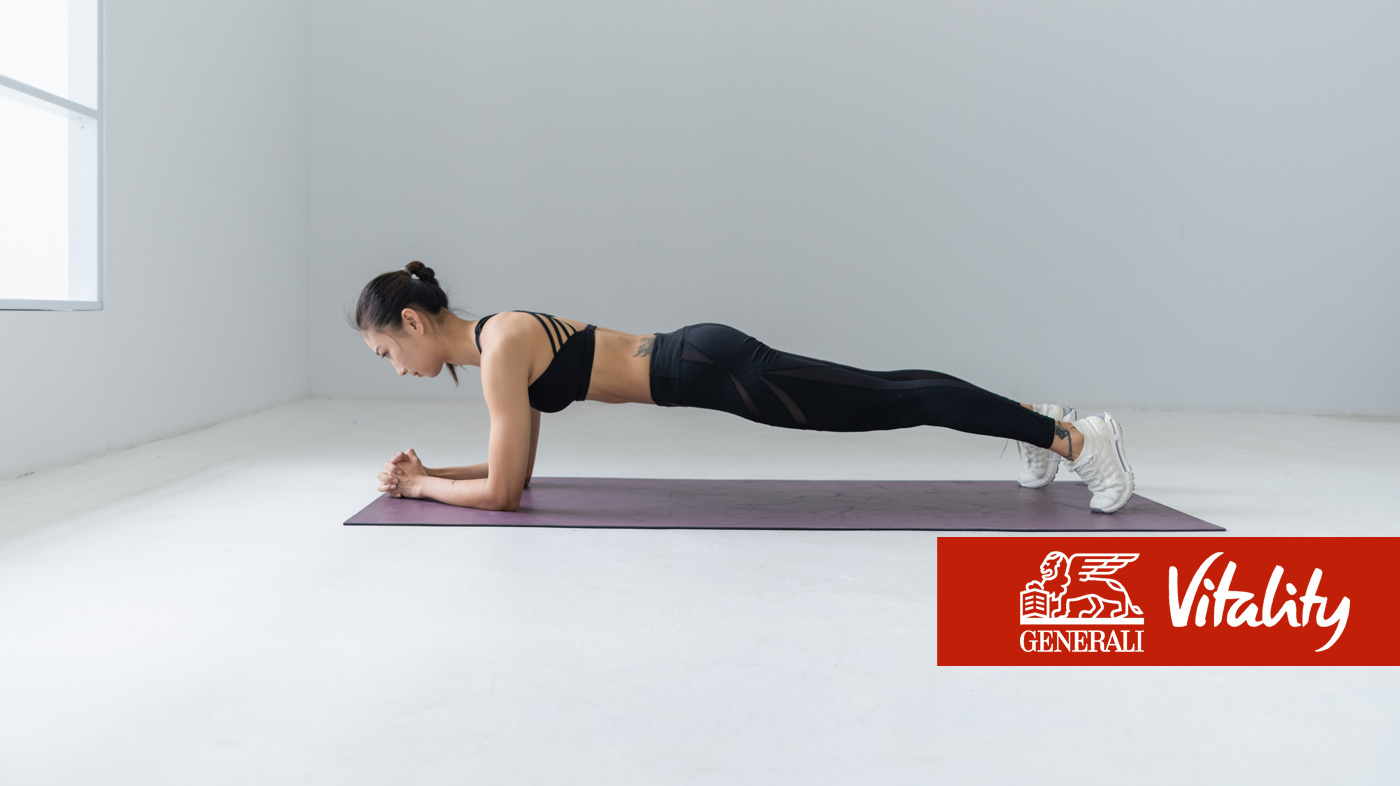 Welcome to one of today's most innovative health programmes.
We would all like to live a little healthier. Be fitter, faster, and slimmer. But we don't make it to the gym, even though we pay monthly membership fees. Or, we can't stick to a diet, because it's just too dull. So, shouldn't there be a different kind of motivation? A more rewarding way to live a healthier life?
Welcome to Generali Vitality.
The first insurance product that rewards you for every step you take to a healthier life. For you, a marathon might be 4.2 kilometres. And climbing even 42 stairs deserves a reward, too. Because small steps make a big impact. Day by day they make you eat a little better, sleep a little better, and feel a little better. These small steps make you live so much better.
Welcome to Generali Vitality. A little healthier every day.
The world is changing, and so is the insurance industry as a whole. Providing comprehensive cover for when members require it is no longer compelling enough, nor is it sustainable. Instead, members seek real value at all times from their insurer. To this end, Generali and Vitality have combined to help members live a healthier lifestyle – and be rewarded for it too. As the leading health management programme globally, Vitality motivates, rewards and supports all members within its model and offers new possibilities for various stakeholders. Ultimately, it will change the way that people view and engage with insurance.
Getting healthier, step-by-step
Vitality was launched in 1997 by the Discovery Group in South Africa. It is the world's largest, scientifically proven wellness programme and has expanded its global operations to countries all over the world with over 10 million members. Generali Vitality combines actuarial, behavioural and clinical tools in a step-by-step programme that helps members improve their health through wellness activities and healthy lifestyle choices. Members receive rewards for getting healthier, which ultimately has a positive impact on the mortality and morbidity experience in the insurance business and in society.