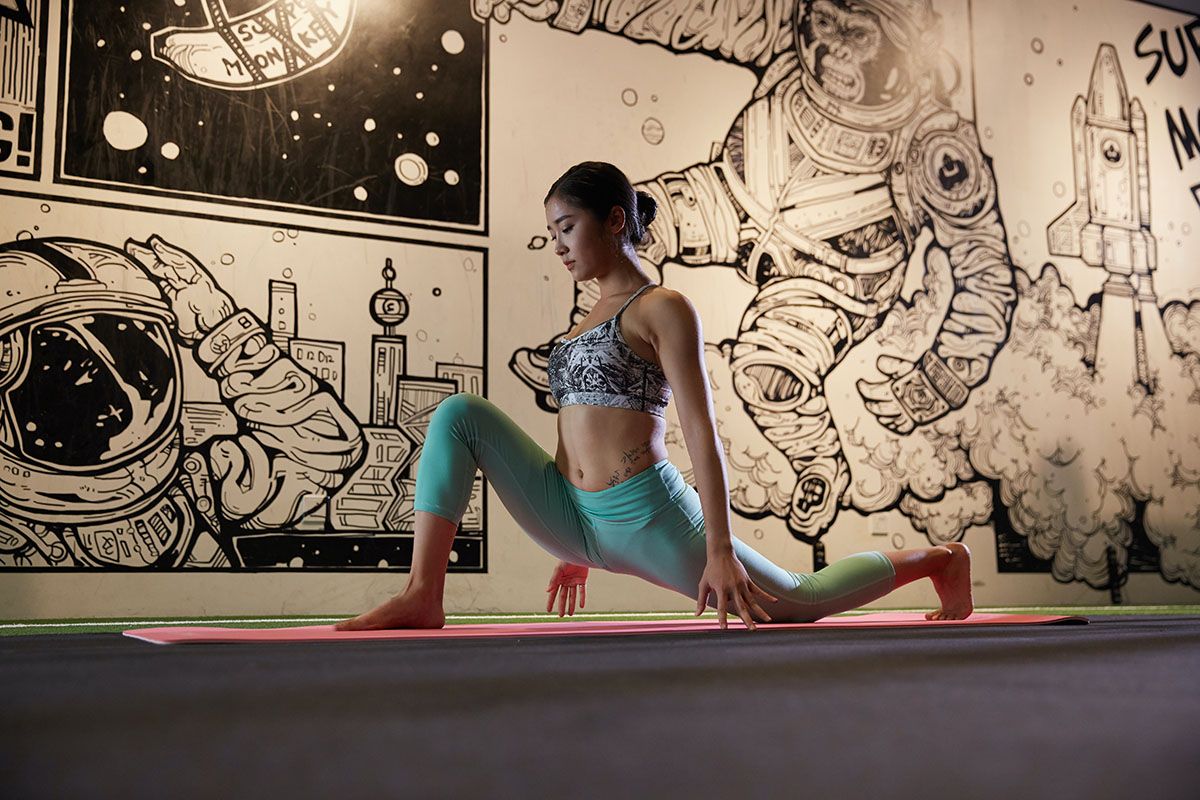 Get your heart pumping at home!
GET YOUR HEART PUMPING AT HOME!
If you want to start doing cardio training, probably running or getting on a treadmill is the first thing that comes to mind.
However, when the weather gets colder, you may not enjoy running outside. Also, if you are working from home, you would prefer to get your cardio done quickly by working out at home. 
The good news is that cardio is not just walking or running. There are other options if you want to do cardio at home! In this article, we will explain to you some exercises you can try if you want to do a home cardio workout without a treadmill. Indeed, cardio is any exercise you do that gets your heart rate up.
Here are some ideas to create a cardio workout at home. These exercises can be used to warm up before a resistance workout or string a few sets together for a stand-alone cardio session. And you don't need any equipment for these exercises, so it's easy to get started!
Burpees
Burpees are a very good exercise as they work your whole body and they also get your heart rate up fast. 
You don't need much space, just enough room for a yoga mat. 
You can modify your burpees for a low-impact cardio workout by using a bench and stepping up rather than jumping. You can also make them tougher by using weights!
Butt kicks
This simple plyometric exercise gets your heart rate up quickly. Butt kicks boost muscular strength and endurance in your hamstrings and glutes, while dynamically stretching your quads. 
Mountain climbers
Mountain climbers get your heart rate up and work for almost every muscle group in the body. It's a total body workout in one exercise!
Squat jumps
It is a basic move to train your lower body. 
You can perform the move on its own when you want a low-resistance workout. But that's just the beginning of its potential. If you make some explosive consecutive sets you will create a cardio workout in which you engage our abs, glutes, hamstrings, lower back.
High knees
Keeping your heart rate up with this movement is what you are aiming at! Maintain a strong core and stay light on your feet as you keep your body moving. Remember to hold a consistent pace. 
Now here is the trick, instead of repeating one of these exercises for a long time, combine the exercises to create a circuit, you will see it will be much more fun: 
Pair your exercise to create your circuit 
Decide how many reps of each exercise to do, usually ten on each side is a good starting point. 
Set a timer for a specific time, for example, 8 minutes each
Do each exercise alternately until the timer goes off. 
Once you have done your first circuit, rest for one minute, and afterward, you can start with the second circuit with 2 different exercises. Try to do 4 circuits and well done! You have complete you half-an-hour exercise. 
So what are you waiting for? Pump up your top workout playlist to keep you energized as you do your circuit. Don't forget to wear your fitness tracker to monitor your heart rate and the calories you have burnt, that will help to motivate yourself. And get your heart pumping. 
Back to Moodboard