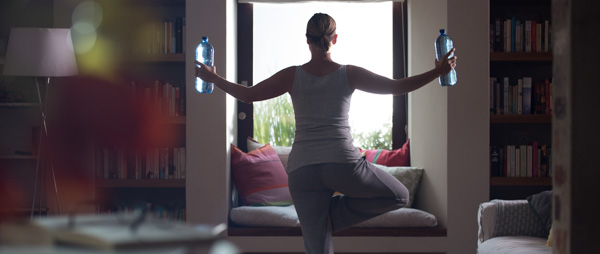 Happy birthday Generali Vitality Germany!
The story of Generali Vitality begins in 2014, when Generali signed a partnership deal with South African insurer Discovery. Most people will remember 2014 as the year the German soccer team beats Brazil 7:1 on their road to the trophy. At Generali, we will remember this year as the start of something great. It all started with a simple idea: we shouldn't just provide cover in case something bad happens, but we should help our clients to live a healthier life. Indeed, for us insurance is not only about insuring life but also about improving life. To make this happen, a small group of internal talents came together to create a kind of product Generali had not seen before.
The new team members didn't need much persuasion; indeed, there was a strong sense of motivation to participate in something so different, innovative and exciting. Preparing such an innovative program has been challenging, but the team's sheer determination, willingness and enthusiasm paid off. In just a few months they managed to define the solution piece by piece and decided for the markets to start with: Germany, Austria and France.
In the meantime, more and more colleagues from all over the world joined the team to support the first launch. After only 18 months of hard work and dedication, we made it. On the 1st of July 2016 Generali Vitality was live in Germany. Soon after Germany, Austria and France joined the Vitality family.
At Generali Vitality innovation is part of our DNA and we are always looking for ways to serve our customers better. In 2020 the new generation of Generali Vitality was launched. The new proposition aims at creating even more interaction and motivation for a healthy life and helped members to stay active throughout the whole year, even during a pandemic. The new features include the Generali Vitality Challenge that aims to keep members motivated over time by offering the chance to earn weekly rewards for achieving regular weekly fitness goals, and the Apple Watch Challenge which allows you to get a full or partial refund on the purchase of an Apple Watch by exercising regularly.
And we are not finished yet: 2021 is our year of expansion, with Spain and Italy as new markets, Poland and Czech Republic to come in 2022.
We are proud of what we have achieved: we have created an inspiring product with an impact on the health and wellbeing of our clients. We are a lifetime partner for our members. We have founded a stable and growing business. We have started a community of wellness and motivation internally, including hundreds of colleagues all over the world. We are Generali Vitality!
Back to Moodboard