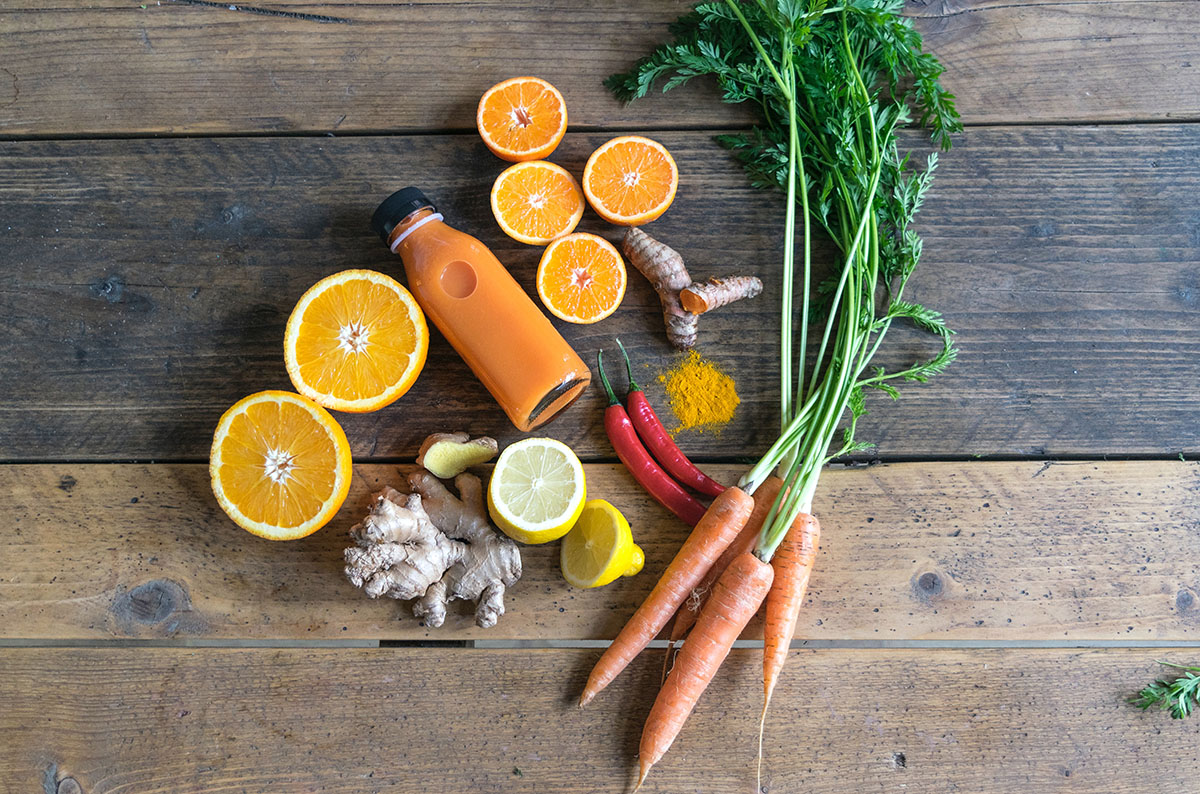 How to improve your immune system through sport and nutrition
In winter our immune system begins to face its first challenges. To help prevent the onset of infections and diseases, we must keep strengthening our defenses and maintaining good health habits. Your immune system is on the job around the clock to protect you from infectious bacteria, viruses, fungi, and parasites that cause diseases. So, having a robust immune system is essential. Especially if we consider the global health emergency we are currently going through. 
As we have all learned, keeping social distancing, washing hands, and wearing face masks helps us prevent germs and bacteria in general. These are small actions that can have a meaningful positive impact. 
Another good habit is not to underestimate fleeting pains and always put your well-being first, which we usually neglect due to our busy lives. The most recent researches on this topic show that stress has adverse effects on the immune system. While living a more relaxed and healthy life is useful not only for the mind but also for the body.
What else can you do to improve your immune system naturally? 
Physical activity is one of the most powerful tools to strengthen our body and protect ourselves from viruses. The other very important ally of our health is a healthy diet, which plays an essential role in boosting our immune system. 
Indeed, both nutritional deficiencies and a sedentary lifestyle can compromise the immune response and expose the body to infections. At the same time, a healthy diet and an active lifestyle can prevent diseases and immunodeficiency disorders.
How physical activity boosts defenses
Physical activity is considered one of the main components of healthy living: it improves your physical fitness and decreases your chances of developing heart disease. It can also enhance your immune response, lower illness risk, and reduce inflammation. So, regardless of age, the golden rule is not to lead a sedentary life but to exercise regularly. However, like all good things in life, you should not overdo it. 
Foods boosting your body's natural defenses 
Like a sedentary life, nutritional deficiencies can also compromise the immune response and make the body more exposed to infections and diseases. The best thing to do for your immune system is to eat a balanced diet. That means making sure you get the right mix of all the food groups, avoid overly salty, sweet, or processed foods.
Improve your body's immune response by providing it with antioxidants such as glutathione in foods such as asparagus, avocados, and apples. Vitamins C, E, and D in seasonal fruits and vegetables, such as kiwi, citrus fruits, grapes, cabbage, and foods such as fish, eggs, and dairy products, are also important. Do not underestimate the contribution of minerals such as selenium, zinc, iron, and copper, contained in foods such as fish, meat, mushrooms, and veggies, which are essential for producing antibodies. 
Finally, as Christmas is approaching, chocolate lovers will be happy to know that cocoa can also play an essential role in strengthening immune defenses. According to recent studies, cocoa is a potent anti-inflammatory. We recommend taking a weekly dose to keep the body with the right energy to fight viruses and seasonal diseases.
Keep active, eat well and stay healthy!
Back to Moodboard